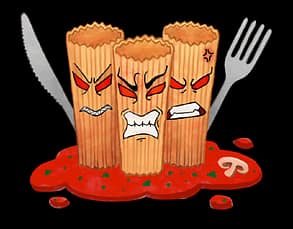 Personalized Worldbuilding Media
I grew up loving all things science fiction and fantasy, and I want to help contribute to bringing the worlds you created and put your heart and soul into to life! And if you aren't into worldbuilding but love gaming or making some kind of humorous videos, I would love to help with that too!
I am a novice video editor using Filmora9 to create videos for…well, anything (for the most part). Got a sci-fi dystopian world with a tyrannical government? I can make you some spoopy propaganda. Got a beautiful magic city where all are welcome and there's a ton of stuff to do? I can make you a promotional video. Got some gameplay footage you want compiled? I can edit it together. Got a horror setting and you're looking to set the mood? I can…I can do that. And so on, and so forth.
If you're interested in this service, simply submit the form below giving me some info on what kind of video you're looking for and what your book/worldbuilding/gameplay is all about. From there, I will keep in touch with you as I work to gather some fair use footage, images, and music to create the kind of video you're looking for.
Worldbuilders, please note: With the resources I currently have, I can only really use fair use media unless you see some footage you really like that you're willing to buy the license for to have it added to your video. That is something we can discuss if I take you on as a client, but please understand that I can't go nuts and use a ton of crazy footage or literally build your city for the video myself (at least not yet). If you have any footage you have rights to that you can provide me, I'm happy to implement it, though!
For now, these videos will also not include voice over unless you have one at the ready. The videos I've made are purely text-based compilations of stock footage. I'm keepin' it real simple until I have access to more resources and experience.
Finally, because this is your world, be prepared to answer a lot of questions about it! I want to get as close to accurate as I possibly can with what I have available, so I would like to be able to ask you questions throughout the process so that the footage I add are things that would actually make sense for your world.
Pricing
Honestly, it depends. I'm pretty new at the whole video editing thing, so I am willing to negotiate. But I would estimate that as a newbie video editor, a commission would be about $25/hour. This is the low end of freelance video editing, but again, this is negotiable and depends on how much you provide me off the bat as well as what kinds of things you want included in the video. Some things take longer than others.
I will be requesting a deposit of 50% of the negotiated price beforehand.
---
Samples